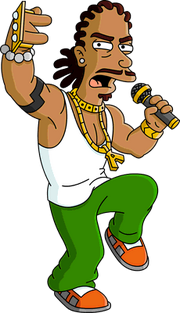 The Yearbook Mystery Box is a permanent consumable released on March 13th, 2019 as part of A Classless Reunion 2019 Event. It is the biggest mystery box to date, as it contains almost all of the content that was previously released for the game.
Advertised as containing over 700 items, it has a grand total of 737 items if the player has none of them (See all of the box's contents below), making the maximum cost to get all the items in the box 22,110 Donuts.
Due to this incredibly large amount of items, this particular mystery box has a unique feature that no other mystery box has; Shuffling.
Only five of the available items in the box will show up at the time, and pressing the ¨Shuffle¨ button will replace them with five more. When spending the 30 donuts, one of the five shown items will be selected, giving you a 20% chance each time.
All the items are assigned to one of the five slots when they are one of the available prizes (see right column below). They will always show up on their assigned slot when there are five prizes present.
| | |
| --- | --- |
| | This section is incomplete. You can help The Simpsons: Tapped Out Wiki by completing it. |
During the March 14th update, the Yearbook Mystery Box's store icon had its end date removed, making it permanent, as there's no end date in the files.
As of March 26th, 2019, the Yearbook Mystery Box was relocated to the Premium category of available items in The Store.
This is the only mystery box (Other than the regular mystery box) that isn't limited time in the game.
The Yearbook Mystery Box does not get updated, so no items first released after the A Classless Reunion 2019 Event appear.
Mystery Boxes
Permanent
Limited Time

Discontinued
Community content is available under
CC-BY-SA
unless otherwise noted.