All you need to know about the iOS and Android game The Simpsons: Tapped Out by Electronic Arts.
About this wiki · New pages · Categories · Blogs · Forums · Help pages · All Pages · Simpsons Wiki
---
All you need to know about the iOS and Android game The Simpsons: Tapped Out by Electronic Arts. Learn all the details on your favourite buildings, characters and decorations, or get all the information you need on events or tasks. Need help? Have a question? Maybe you have some creative ideas for future game features. Then make your way over to the forums! This wiki also serves as a great place to get discussions going about Tapped Out.
Please note that this wiki is still in development, with a current total of 4,870 articles. Please do not vandalize or disrupt any of the current articles unless you are contributing to the wiki. If you need help with editing, don't hesitate to contact any admin or moderator listed below.
---
Administrator:

NoWayThisUsernameIsAlreadyOwnedBySomeone
Moderators:

Baziczech ·

Mutant Peacock
---
---

To learn more about the wiki and what's going on, click here
| | | |
| --- | --- | --- |
| | For more events, click here | To view previous videos, click here |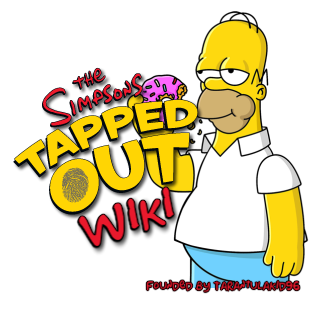 ---

Do these polls change too rarely?
To view past polls and results, click here